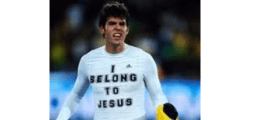 I remember very vividly about 3 years ago walking out of deacon class with Lori, getting in the car, and looking at each other asking if we were in the right place? We had questions about whether I should proceed in the formation process because we had some very difficult decisions to make. We were being told that part of our life was not in obedience with Catholic teachings by one of our instructors. It was implied to us that we needed to decide whether we would continue to support our daughter financially or leave the diaconate program. Leaving the classroom that day, we clearly felt we were in the wrong place.
It's funny though how God works. We had to stop at a church in Green Bay to drop off some dishes for a retreat weekend and ran into a priest friend. He must have been able to see the concern on our faces. He asked what was wrong. We explained our situation and he asked me what I thought Jesus would do? You see, our daughter has left the Catholic church and Lori and I continue to pray for her but we were also supporting her financially at the time to get through college while she was living with her boyfriend. My daughter was an adult and made a choice for herself. I told the priest that I'm not sure I wanted to be a deacon in a church that would abandon someone and was unwilling to walk with those we love even when we don't agree with the choices they make. He looked at me and said, I believe that is exactly how Jesus would feel. How do we reach people with the message of Jesus unless we walk with them daily? Oh, by the way, I stayed in the diaconate process.
There are many times that we feel we really don't belong somewhere. The feeling of not belonging someplace was certainly forced on the woman in today's Gospel.  She was a Canaanite, a Gentile (a non-Jew).  What was she doing seeking healing from this Jesus, whom the Jewish people were treating as their long-sought Messiah? Jesus Himself seemed to emphasize this when He joined the sentiment of the crowd when he said that He was only sent for the lost sheep of Israel.  But the woman was determined.  Her daughter was gravely ill.  She demanded an audience with Jesus.  Her faith was further tested when Jesus said that it is not right to take the food of the children and throw it to the dogs, dogs being the Jewish way of referring to the Gentiles.  Her response that even the dogs eat the food that falls from the table, showed that her faith in Jesus would not waiver.  It was clear that she belonged there, before the Lord.  No one could say that she didn't belong. Her persistence paid off and Jesus compliments her by saying, "O woman, great is your faith!"
None of us should ever feel that we don't belong approaching the Lord. We do belong. We belong here because Jesus has called us to be here. Of course, we are not worthy to be in His Presence, not on our own. But Jesus makes us good enough. That is what Baptism is all about. If we lose sight of the Grace of our Baptism, Confession makes us good enough again.
Nor should any of us believe others who through their subtle actions send a message that we really should be excluded from His Presence.  For example, you might walk into church and see someone you know outside of the parish who gives you a look that says, "I didn't expect to see you here."  Everyone in this Church belongs here.  There are millions more outside of the Church who also belong here. We have no means to judge the hearts of those we come into contact every day. We have no idea of the trials or tribulations those we meet daily are struggling with. Only God knows that.
This is the Catholic Church. The word Catholic means universal. All people from all lands and races belong in the Catholic Church.  The Catholic Church is not a white Church. The Catholic Church is not a black Church.  The Catholic Church is not an Asian Church.  The Catholic Church is not a Hispanic Church.  The Catholic Church is not an American Church.  The Catholic Church is not a European Church.  The Catholic Church is the universal Church.  All people belong here.
Saints and sinners belong here.  People who are living exemplary lives belong here.  People who are seeking to live better lives belong here.  Most of us are probably in that second group trying to live better and more faithful lives. We don't go to Church because we are so holy. We go to Church because we are sinners, and we are seeking holiness.  There are many people here in this Church, foremost myself, who come here every week asking God to heal us.  We are seeking to be sincere in our practice of our faith.  "Come, all you who are weary and find life burdensome," the Lord said.  He didn't exclude anyone.  He said, all who are weary. We all belong here, Jesus says so.
Shortly we will receive the Lord in the Eucharist. He gave His life so that we can live. He gave His life so that we belong.
One of the most effective weapons the devil uses against us is convincing us that we have no right to the Grace of God.  The devil wants us to give up on ourselves.  The Lord tells us that he will never give up on us. We do not have the right to give up on ourselves.  
And so, we come before the Lord this weekend and every weekend.  We come before the Lord with simple faith.  Like the Canaanite woman, we ask Jesus for healing.  We trust in Jesus, for His mercy and compassion are infinitely greater than our sins.  We look at the image of our Lord on the cross.  We reflect on what He has done for us.  And in complete humility we say, "I belong here." 
By: Deacon Tom Gritton