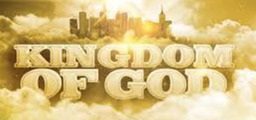 Simeon took the child Jesus in his arms and praised God, saying, 'Master, now you are dismissing your servant in peace, according to your word; for my eyes have seen your salvation' (Luke 2:28-30).
Those words stand at the center of today's Gospel reading. They are beautiful words by which Simeon tells the story of his life. But what about us? What about our story and our lives?
What good is it to us if Simeon receives into his arms the child Jesus and we do not? What good is it to us if Simeon's eyes see salvation and our eyes do not? What good is it to us if Simeon is free to go in peace if we are not?
It's not enough to come here today to simply celebrate Simeon receiving the child, Simeon's eyes seeing salvation, and Simeon being set free to go in peace. If that's all we do, if that's all this about, then we have bound this story, this good news, to a time long ago and a place far away, and it doesn't have much to do with our lives today. We must let the truth of this story transcend its history.
While there is historical truth to this story, there is also a cosmic truth, a truth that is not limited by time and place. This story is a classic experience that is happening in all times and all places for all people. The truth of this story is happening here and now for you and me. It is as much our story as it is Simeon's.
If we want to understand and claim this story as our own and not just Simeon's then we need to know a bit more about Simeon. So, I want to tell you what our sacred tradition says about Simeon. Tradition says Simeon was one of the seventy translators of the Hebrew scriptures into Greek. That translation is supposed to have begun around the third century before Christ, between the years 201 BC and 300 BC, and was completed in the year 132 BC before Christ. Are you doing the math here? That means Simeon was a really old guy. One strand of tradition says Simeon was 270 years old when Jesus was presented in the temple. Another says Simeon died at the age of 360.
Now let's not get stuck on his age; whether he really was that old, and how someone could live to that age is not the point. I think the better question is, what does it mean for us that Simeon was that old? What is the tradition trying to tell us? Well, you have to know another part of the story.
Our sacred tradition says that Simeon came to that verse in Isaiah that says, "Behold, a virgin shall conceive and bear a son" (Is. 7:14). This made no sense to Simeon and he was going to substitute "a young women" for "a virgin," when an angel stopped him and declared the verse to be true, and promised that before he died Simeon would see the child of this virgin.
Think about what this means. Simeon has been promised that he will see the Messiah, the Christ, the one whose name means salvation, and that promise was made nearly two hundred years before it was fulfilled. Simeon must have lived those days, years, and decades with hope, trust, expectation, and anticipation. Every day for weeks, months, years, and decades, Simeon is left waiting and wondering. "Is this the day? Is this the day I will see salvation or is this the day I will give up hope?
Simeon's life was one of expectation, anticipation, and waiting. And who among us has not had his or her life characterized by expectation, anticipation, and waiting? We've all stood in that place waiting for and needing something to happen, living in expectation and hope, anticipating the future, and wondering if today was the day. We get up each morning and have to decide whether we still believe in God's future or whether we will give up.
We all know what it's like to wait – waiting for life to change, for the grief to go away, for a prayer to be answered, for joy to return, for forgiveness and reconciliation, for clarity about a decision, for meaning and purpose, for healing and new life. We wait and hope for all sorts of things.
We have all sorts of hopes and expectations for what God is doing in our lives and our world. I think we all come here today with some hope, some need, some expectation. We come here trusting and anticipating the promise that God is present and working in our lives even if we can't see or clearly understand what it might be. So, what's the miracle for Simeon? For us?
Here's what I think the miracle is. Simeon continued to show up. He continued to be vigilant and attentive. He continued to trust the promise. He continued to wait with hope and expectation. He never despaired. He never walked away from the promise. The miracle for Simeon and for us is in the showing up.
We see the miracle at every Mass. The miracle of bread and wine becoming the body and blood of Christ at the altar.
Sometimes showing up is the most difficult work we do and it takes all we have to just show up. But it's always the question before us. Will we continue to show up? Will we stay awake and vigilant? Will we live with hope and trust? Showing up is the means through which God fulfills the promise to us and to Simeon.
I will tell you that for years I was not showing up for the Lord. All the things in my life took priority over my vigilance and my showing up. I was 41 years old before I started showing up and really living that life that Simeon demonstrates in today's Gospel. Why do I tell you this? We are all different, God works in each of us differently. God's time for us is God's time, not ours. By showing up today, it means you are seeking, looking for God to be in your life in some way. I ask you not to over think this. Listen in those quiet times in your life as to what God wants from you. Be vigilant. Be attentive. Be open to the invitation from our Lord. That invitation doesn't have to be as miraculous as it was for Simeon. It can be as simple as showing up here each week to receive the Lord in the Eucharist.
Listen, God will respond.
What Simeon experienced can be ours too if we but show up. The presentation of Jesus doesn't just happen in the Jerusalem temple, but in the temple of our lives, every moment of every day, day after day, month after month, year after year. It happens in the midst of waiting.
Let's continue to show up and claim the miracle that is already ours.
By: Deacon Tom Gritton