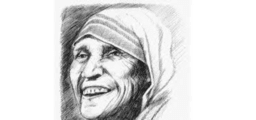 Two toddlers are playing in a room filled with toys. Things are going well until each of them decides that one toy out of all the toys in the room is their favorite. Before you know it, both are screaming, "No! Mine!" Finally, one child's mother comes in and tells her child to give the toy to the other child. The look on the child's face says it all: "Mom, you betrayed me! How could you do this to me? Don't you know this is my favorite toy? Why would you tell me to give it up? Aren't you supposed to be on my side?"
It's easy for us to laugh at this situation. It's kind of funny to see a young child have such fierce feelings for a toy. But you know, we're really no different no matter how old we are. In one way or another, there are times when we are just as possessive of something God gave us in the first place and that we can't take with us in the end. For me, it's probably my Harley!
Today we're reminded that We're Called To Struggle—struggle against the temptation to not put God first in our lives.
Before us today we have one of the most dramatic accounts in all of Scripture. From the first time this story is taught to us, we remember it the rest of our lives. Every time we hear it, we are simply amazed—a father is told to give up his son, his only son!
Some years before this, Abraham already said goodbye to another son, Ishmael. He was the son he had with Sarah's maid-servant, Hagar. Abraham had to send them away because Ishmael was persecuting Isaac in order to protect the promise made in Isaac. Now God said, "Take your son, your only son, Isaac, whom you love, and go to the region of Moriah. Sacrifice him there as a burnt offering on one of the mountains I will tell you about."
The silence from Abraham is startling! There is no complaint, "Lord, how could you tell me to kill my son? Aren't I supposed to do everything in my power to protect him?" There was no arguing, "Lord, what's wrong with you?
Abraham's obedience and love for God is so great, he gets up early the next morning to get ready and leave. Abraham, Isaac and two servants set out for the 50 mile, 3 day journey through the hill country. Just imagine all that time he had to think about what he was doing! Every step was a step of faith! Then Abraham sees the mountains of Moriah in the distance, and Moses relays every gut-wrenching detail. "Abraham took the wood for the burnt offering and placed it on his son Isaac, and he himself carried the fire and the knife." Isaac carries the fuel that would consume him, and his father carries the fire and knife that would bring an end to Isaac's earthly life and destroy his physical body!
They reach the summit, Abraham builds the altar, distributes the wood on the altar, and then turns to his son. Isaac doesn't fight or resist as his father binds his hands and feet and lays him on top of the wood. Isaac doesn't plead with his father to stop as he reaches for the knife. When suddenly from heaven, "Abraham! Abraham! Do not lay a hand on the boy. Do not do anything to him. Now I know that you fear God, because you have not withheld from me your son, your only son."
Why would God put Abraham through such an experience? At the beginning of our text, Moses tells us that God was testing Abraham. Every test the LORD brings, he brings to strengthen us in our faith. But perhaps the LORD had a second purpose. Perhaps Abraham's love for his son would have grown beyond what it was now and crowd out his love for God. Abraham was called to struggle against that temptation.
As Abraham and Isaac travel up the mountain, Isaac breaks the silence with a question that must have stabbed like a knife straight into Abraham's heart! "Father, the fire and wood are here, but where is the lamb for the burnt offering?" Where we would have crumpled from grief, Abraham says, "God himself will provide the lamb for the burnt offering, my son."
Friends, We're Called To Struggle against sin and temptation too. You probably think you have plenty to of things to struggle with, but sometimes you might not think you have much to repent of. Well, then think about the First Commandment, because that's really what Abraham's test was all about. "You shall have no other gods."
What do you love so much that it would be impossible to willingly and gladly give up if the Lord required it of you? Would you give up your parents? Your spouse? Your child? Your Harley? Abraham got up right away early in the morning and obeyed. Would you? Jesus tells us in Matthew, "Anyone who loves his son or daughter more than me is not worthy of me."
How much less than that are you unwilling to give up? How much less a thing do we greedily cling to like the toddlers I spoke about earlier? Can we say that whenever God required that we give something up, some time, a friend, some money, some popularity out of love and loyalty to his Word, we did it? And if we did, was it done gladly and willingly?
What if God asked you right now to give up our home, our wealth, our position, all that we are and have like so many Christians in other parts of the world are, would we get up early in the morning and go straight to it? If God took these things away, would we complain about it? Would we be like the toddler and say, "God, you betrayed me! How could you do this to me? Don't you know I love this person, my home, my job, my health? Why would you tell me to give it up? Why would you take that away from me? Aren't you supposed to be on my side?"
The question must be asked: If we do not love God enough to give up anything for him, even our child, why should he give up his Son for us?
Friends, We're Called To Struggle against the temptation of loving anything more than our God. And that struggle is fierce. Sometimes the Lord needs to increase our struggle by taking things away so that we would love him most of all.
In no way do we deserve the Father to give his Son for us, but that is exactly what he promised to do at the end of our text. "…through your offspring all nations on earth will be blessed…" That offspring is Christ our Savior. In fact, he was the very one speaking to Abraham! And friends, look at how Christ struggled on our behalf! His struggle against temptation in the wilderness was so great, angels came and attended him! And yet, he was victorious in his struggle. And then one day, Jesus would willingly obey his Father's will and carry the wood of his altar on his own back to that same mountain where Abraham nearly sacrificed Isaac. There the Father did not spare his own Son one bit of suffering. There Jesus endured the ultimate struggle against sin. It killed him, but he rose again, just as he promised!
Friends, that's why Abraham could struggle as he did. He knew and believed in the promise. You see it in his complete obedience. You see it when you hear him tell the servants, "We will worship and then we will come back to you." And when he tells his son, "God himself will provide the lamb for the burn offering…" Not only did God provide the ram for their sacrifice that day. God provided The Lamb of sacrifice, His Son, His Only Son, who would give his life on that very mountain!
Friends, our struggle is to be willing to surrender everything to God, and not be like those toddlers. It's not ours to ask why, but to trust God to give what is good. Because that is exactly what he does give. The Apostle Paul makes that point crystal clear. As we repentantly turn to God and trust in him above all things, we have absolute assurances from him. Paul writes in the second reading today: "If God is for us, who can be against us? He who did not spare his own Son, but gave him up for us all—how will he not also, along with him, graciously give us all things?" And again, there is nothing in all creation that is "able to separate us from the love of God that is in Christ Jesus our Lord."
Friends, this is why we can struggle. This is why we want to struggle faithfully against Satan's attacks that would have us love someone or something more that our God. This is why, like Abraham, we can quietly and confidently follow our Father's plan. And friends, when we fail in the struggle, and we will, even daily if only for a moment, repent and receive from your Father the forgiveness and the strength to continue the struggle until the day our struggle is over. Lent is the perfect time for us to repent through reconciliation.
By: Deacon Tom Gritton