The council assists the pastor through consultation in establishing, coordinating, and directing, under the pastor's guidance, the spiritual, moral, social, and economic life of the parish.
Parish Council Minutes
Parish Council Members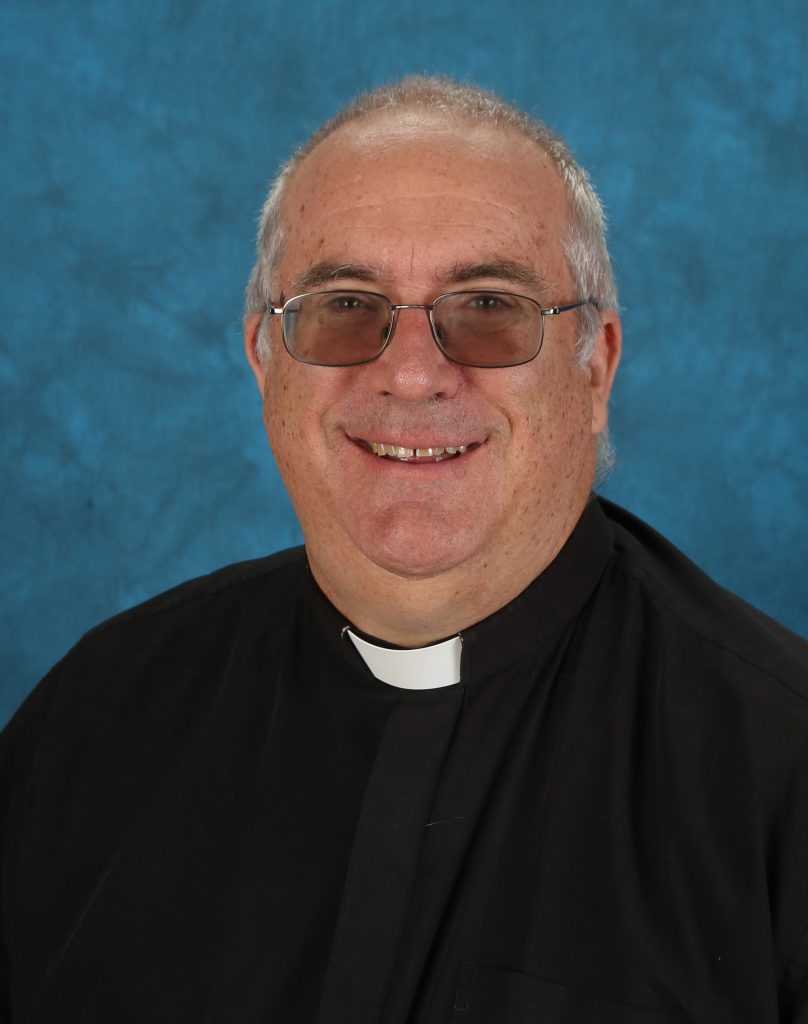 Fr. Bob Kollath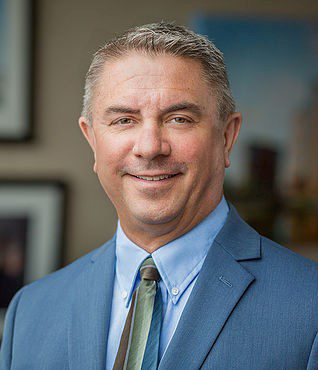 Deacon Tom Gritton
Deacon Tom has been a parish member since 1990. He was ordained to the diaconate on May 13, 2017. His hope for St. Gabriel Parish in the future is to provide a parish open to all people wanting to follow their Catholic faith. If any parish member wants to talk, get more involved, or has questions or suggestions for the parish please feel free to contact him.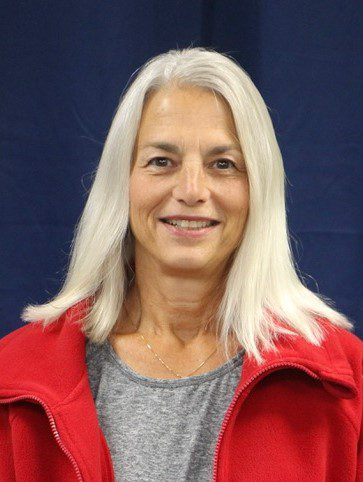 Trustee – Julie Klein
I have been a parish member for around 30 years and lived here for the majority of my life. My husband Peter and I have been married for 42 years, we have 2 daughters, 2 son-in -laws and 2 grandsons. Our girls went to St. Gabriel school and our oldest grandson is currently enrolled in second grade. I worked in the SMCS system in various positions for eleven years with my favorite being the school secretary here at St. Gabriel School. We have volunteered for different functions throughout our membership, but I never considered serving on a council until someone made the suggestion. I entered my name for the position of Trustee Secretary and won. My reason for wanting to serve is based on the importance of God in my life and wanting to help build a larger, stronger, faith filled community by sharing my time, talent and treasure.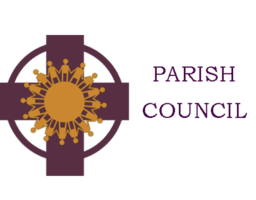 Open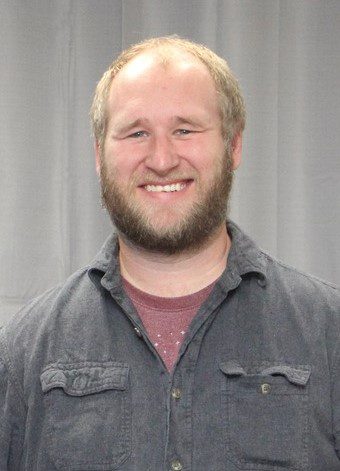 Vice President – Josh Preissner
My wife Amanda and I have been members at St. Gabriel's together since 2007 after being married here. We have 4 children, Flora (11), William (9), Felicity (4), and Winnie (1). All the school age children are in the St. Mary's school system. I have been a member of the Knights of Columbus since 2018. I enjoy spending times outdoors with my wife and children, I especially enjoy sturgeon spearing in February.
Tom Klinkhammer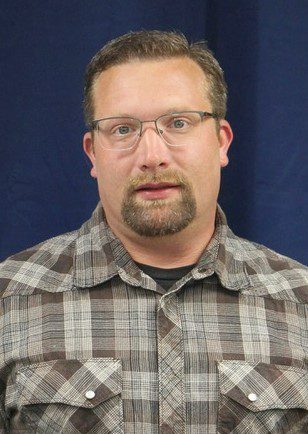 President – Chris Wautlet
I joined the St. Gabriel parish community in 1980 at my baptism by Fr. Stingle. I attended St. Gabriel elementary school before moving on to be the first sixth grade class at the "new" Seton Middle School. After High school, I served a Steamfitters apprenticeship and worked in that trade for 20 years prior to my current position as a Project Supervisor. I have been married to my wife, Shelley, since 2007. We have two daughters, Kiersten and Noelle, who both attend St. Mary Catholic Schools and are receiving their sacraments through St. Gabriel parish. Kiersten and Noelle thought it was fun when at their First Reconciliation when they found themselves signing the same record book that I signed, as well as their uncles and aunt, from our First Reconciliations. My family and I enjoy volunteering at the events and fundraisers for both St Mary Catholic schools and St Gabriel parish, the Lenten fish fry's being one of our favorites. We also like to get outside and enjoy the Wisconsin seasons; camping, hiking, golf, and mini golf. Additionally, I like to stay busy with home projects, baking or reading historical books.
I look forward to working with Fr. Bob, the fine people on parish council and the other parish committees.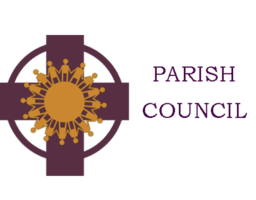 Open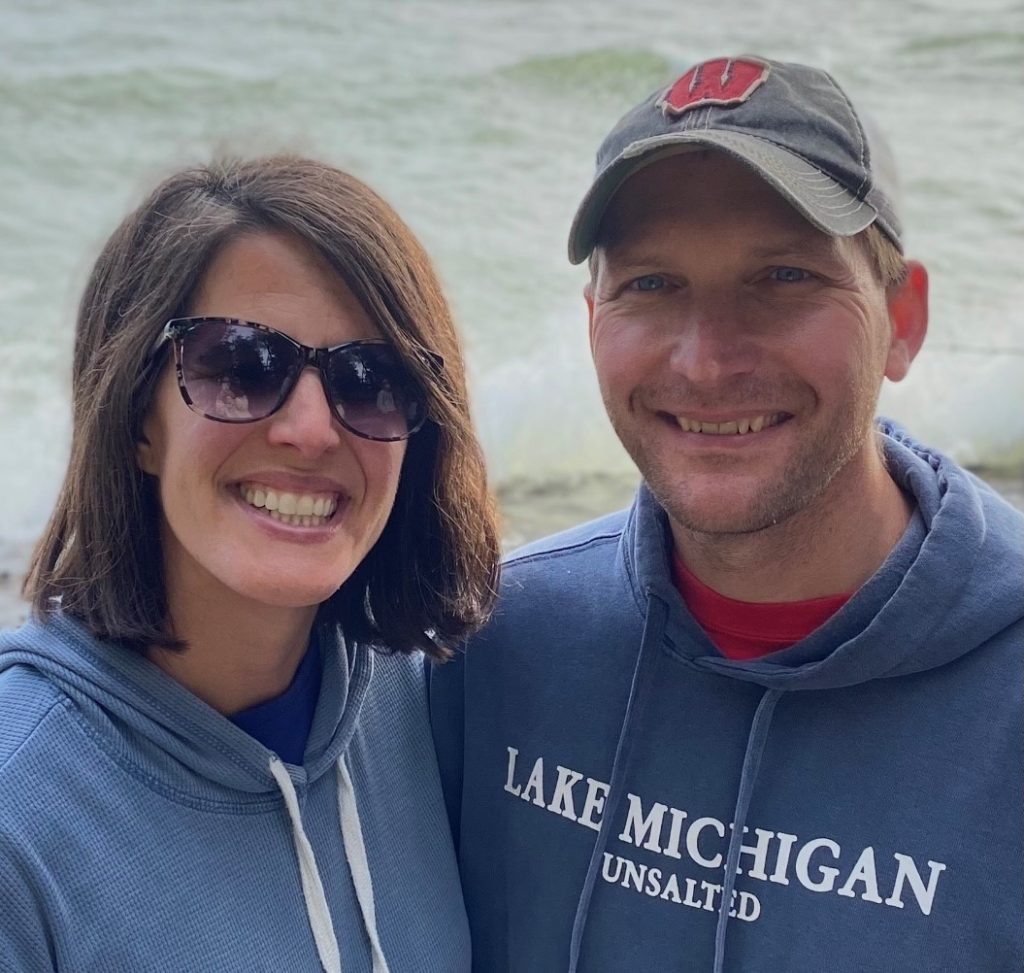 Mark & Lisa Blenker
We have been members of St. Gabriel Parish since we married and moved to Neenah 20 years ago in 2002. Our first home was walking distance to St. Gabriel! We are a busy family with 4 actively involved children; our oldest just off to attend University of Minnesota and our youngest in 4th grade at Tullar. Our children are Aneka, Owen, Audrie, and Isaac. You have most likely seen them serving, live-streaming or being a Eucharistic Minister at mass. When Mark and I were approached to join St. Gabriel Parish Council, we asked if we could hold a joint position depending on whose availability it was to join that month with our family's busy schedules 😉. In addition to this venture into Parish Council, Lisa has been an active member of CFC, Edge, and small groups with the youth. Additionally she has helped with some youth volunteer missions. Mark has helped with Parish maintenance and building work when needed. He also was a part of an Alpha mens' group under Steve Pable's direction and a part of past One by One pledge drive initiatives.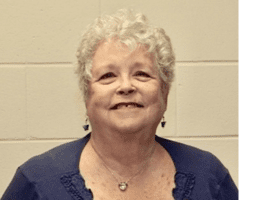 Mary Koslowski
I have been a member of St. Gabriel since 1987. I have been married to Tom since 1967 and we have two children, six grandchildren, and three great grandchildren. I have served with the Children's Gospel since about 2000. I love working with children; they are so smart! I also enjoy serving on the Parish Council, baking for funerals and occasionally singing in the Parish choir.