At St. Gabriel Catholic Church, there are small group opportunities for every age and every stage! We encourage you to join one of our small groups, break open The Word with others, and grow in faith and friendship with your parish family. If you do not see a topic you are interested or a day and time that work for you, let us know! We are always looking for additional small group leaders to grow this ministry.
Scroll down to register for any of the small groups listed below.
If you have any questions, please feel free to contact Sara Van Frachen at svanfrachen@smcatholicschools.org or in the Parish Office at 920-722-4914.
Small Group Options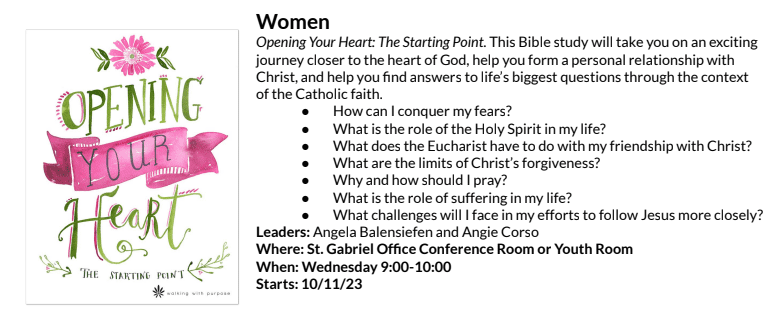 ** Please contact Aaron Spielbauer at 920-213-3223 to register. This small group meets in the St. Mary's Cafeteria in Menasha.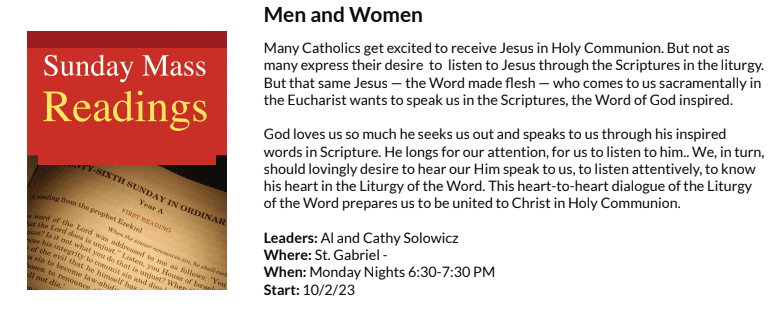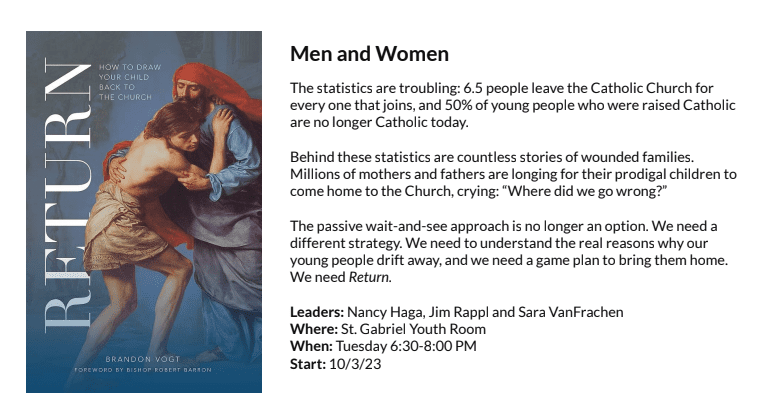 Fall 2023 Small Group Registration
Please use the form below to select which Small Group you'd like to be part of. We are so happy to have you join us! If you have any questions, you can contact Sara at 920-722-4914 or svanfrachen@smcatholicschools.org Once you are registered, you will receive additional information from your Small Group Leader with additional details.