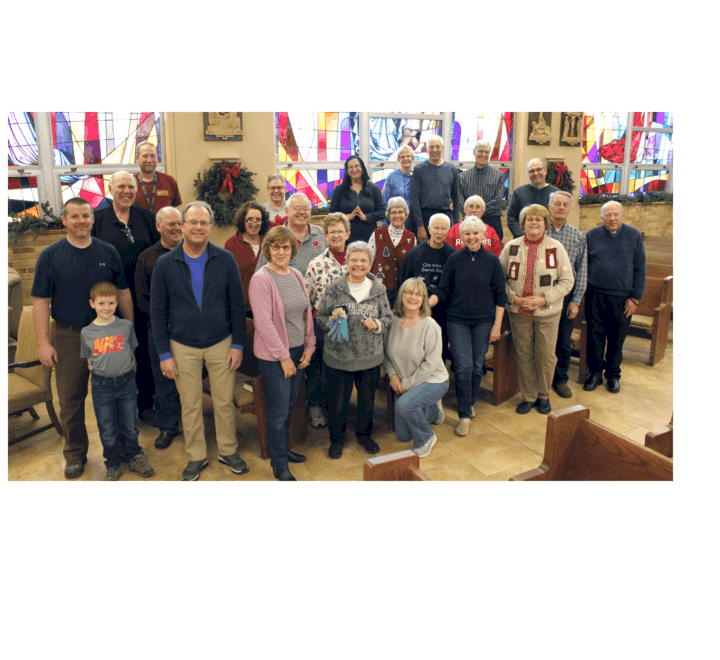 Prayer Ministry
The rosary is prayed each Monday at 6:30 pm in church.
Join us for a Eucharistic Holy Hour, an opportunity to spend about an hour of time with our Lord. There are three readings and a reflection. We also are in the presence of our Lord with the exposition of the Holy Eucharist. It gives us a chance to be in the presence of the Lord and silence ourselves from the daily grind. It is held the 4th Monday of the month at 7:00 pm
Ladies in Prayer meet each Wednesday morning at 9:00 am in the Meeting Rooms. All are welcome.